"For decades, we have served the people and businesses of Wisconsin with honest, expert legal advice. We provide an unmatched level of communication and personal attention - expect more from a law firm and contact Wroblewski Law."
Contact our offices:
180 Main Street
Menasha, WI 54952
phone: 920.722.7229
fax: 920.722.7340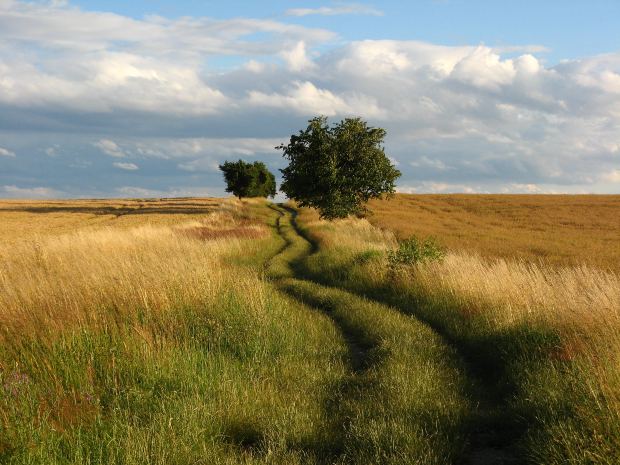 About The Firm
Our firm primarily focuses on corporate law, real estate, civil litigation, and estate planning.
With over 50 years of combined experience, our lawyers have been diligently serving the needs of businesses and families throughout Wisconsin in the areas of banking, business formation, collection, corporate transactions, construction law, consumer law, contract formation and disputes, employee-employer relations, estate planning, generational wealth preservation, mergers and acquisitions, labor and employment, landlord-tenant matters, commercial litigation, probate, and commercial and residential real estate.
By maintaining a small, efficient practice, our attorneys take a more personal approach to the needs of our clients and provide an unmatched attention to detail and client communication.  Just like the big, expensive firms, our office maintains the cutting-edge in technology, communication, and research. The result is a more cost-effective approach to your legal representation and an environment in which you can feel comfortable and confident that your overall best interests are the only priority. 
Our fees are not highest or the lowest around, and you will not see us advertising in social media or on television. Instead, by delivering consistent, reliable, expert legal services, we represent life-long clients who frequently refer others to us.
We offer multiple billing options, including hourly rates, annual and quarterly retainer options, fixed or flat fee billing, and contingency fee arrangements. Please contact us, so we can have the opportunity to earn your trust and your business.
Our practice extends throughout the State of Wisconsin, and our attorneys regularly advise clients in Appleton, Menasha, Neenah, Oshkosh, Fond du Lac, Greenville, Little Chute, Kaukauna, Kimberly, and the surrounding Northeast Wisconsin communities of Winnebago, Outagamie, Calumet, Brown, and Fond du Lac counties.
Thank you for taking the time to visit our site and allowing us the opportunity to introduce our firm and briefly describe the legal and personal resources we will utilize on your behalf.   We encourage you to contact us to arrange for a face to face meeting, so that you may personally evaluate our competence and our character.
Please click below for a more detailed description of some of the many types of legal services we provide in the areas of:
Corporate Transactions and Civil Litigation
We take pride in our ability to handle whatever type of legal issue our corporate clients may have, regardless of their particular enterprise or industry.  Our lawyers are experienced in helping clients start their business, whether as a sole proprietorship, corporation, non-profit, partnership, or limited liability companies. As our clients' businesses develop and mature over the years, our experience and expertise, as well as our personal and individualized approach to our clients' representation, enable us to respond with specialized legal advice for whatever uncertainties and issues they may encounter along the way, including contract drafting and negotiation, asset purchase transactions, stock transactions, collections, civil litigation, employee matters, mergers and acquisitions, and succession planning.  We provide guidance to businesses in a variety of areas of corporate law, including:
corporate formation and organization
banking and financial transactions
business planning and formation
commercial litigation
general contract law
drafting and negotiating
employment disputes
corporate governance and procedures
construction and development law
lien law
non-compete arrangements
mergers and buy-outs
joint ventures
debt collection
limited liability company law
partnerships
partnership formation
buy/sell arrangements
lending and securitization
succession planning
real estate disputes
Estate Planning and Probate
Our firm has extensive experience in the areas of estate planning, probate, trust administration, and elder law for portfolios and estates of all sizes.  We work closely with our clients to develop complete estate planning strategies that include planning for marriage, divorce, retirement, disability, and death.  We also help our clients facilitate wealth preservation and transfer, in addition to succession planning and restructuring of real estate, business, and investment interests.  Our clients can be assured of our expert and devoted attention to their affairs in the following areas:
wills
revocable trusts
marital and family trusts
irrevocable trusts for children
life insurance trusts
charitable trusts
prenuptial agreements
decedents' estates
trust administration
general durable powers of attorney
health care powers of attorney
advance directives
conservatorships
elder law
probate
Real Estate
Our firm provides expert legal advice and services in the areas of commercial, retail, and residential real estate to individuals and businesses, as well as real estate brokers, management companies, and private and commercial developers of all sizes. Our real estate clients can expect quality legal work, innovative ideas and solutions, and dedication to communication and personal service. Our firm regularly counsels clients on a wide range of real estate matters including:
purchase and sale agreements
offers to purchase
brokers and listing contracts
condominiums
commercial and residential construction and development
easements
landlord-tenant
construction law
lien rights
contractor theft
subcontractor rights
foreclosure
financing
leasing
mortgages
securitization
planning and development
property management
residential real estate
title issues
boundary disputes
survey analysis and review
zoning and land use
commercial real estate
closing and drafting services
contract disputes